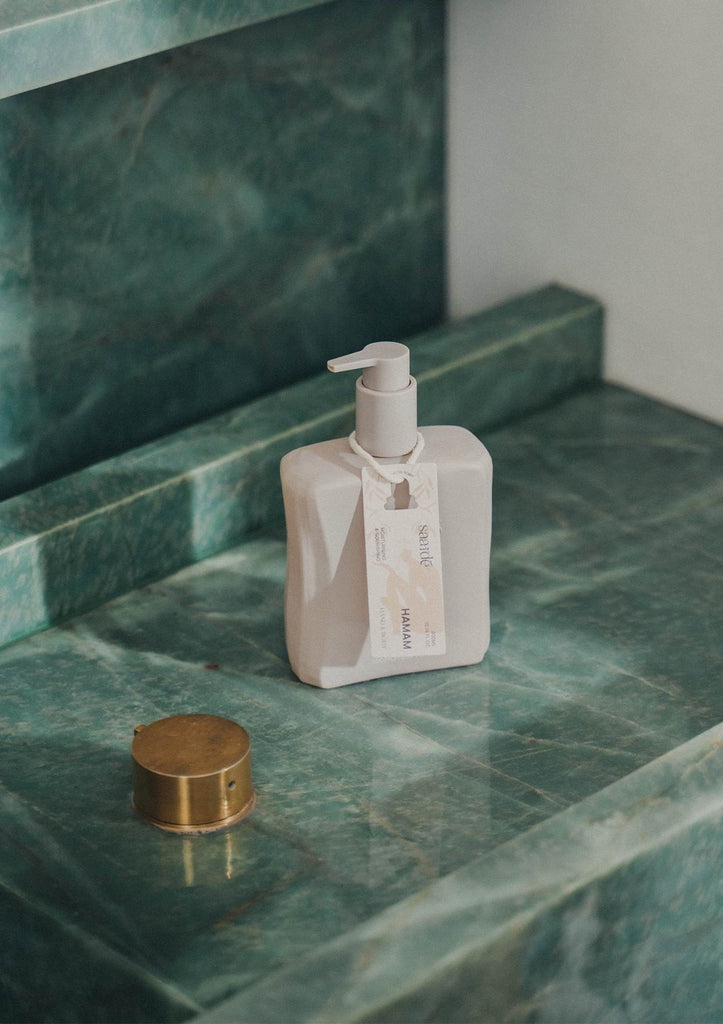 A gentle, natural liquid olive oil hand and body wash in a Saardé signature refillable glass bottle.  The process and formulation of this soap were developed over many years to be particularly moisturising and nourishing.
Hamam Scent Notes: The scent of soaps used in traditional Turkish Baths (Hamams) Rosemary, Eucalyptus and Lavender.
Saardé all-natural hand and body wash is made on a beautiful sun-drenched olive farm on the Aegean coast of Turkey - a region where olives have been cultivated for over 2000 years.
Ingredients
Water, Saponified Olive Oil, Coconut Oil & Castor Oil, and Rosemary Leaf Extract.

Dimensions
300ml/10.14 fl oz