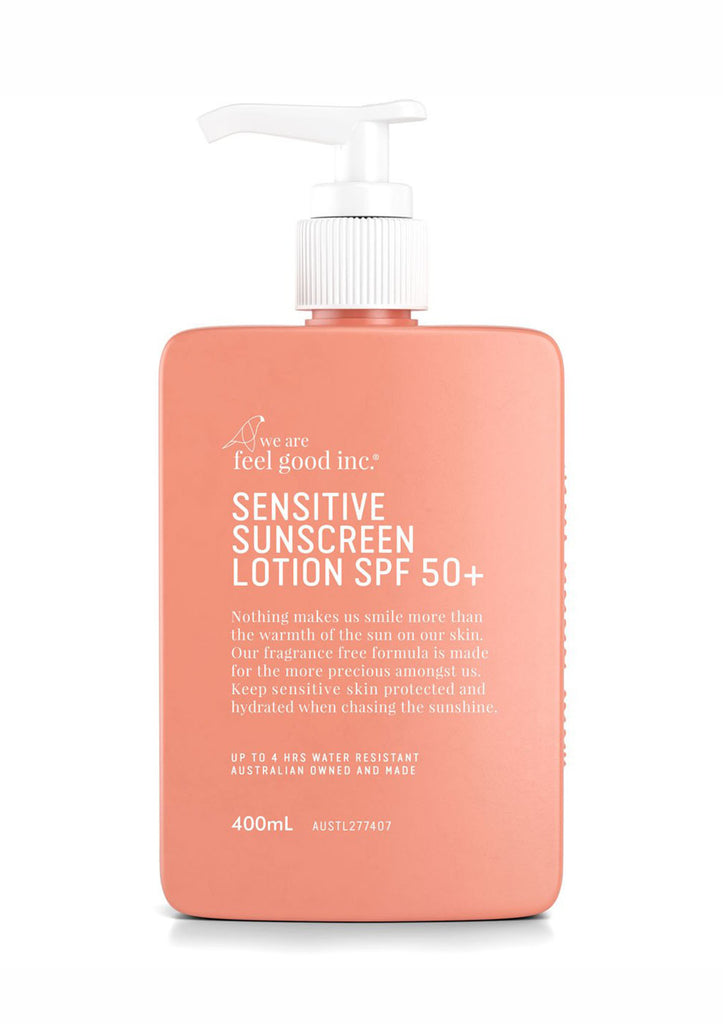 Gentle and fragrance free, our Sensitive Sunscreen Lotion SPF 50+ is formulated to protect the most sensitive of skins. Broad spectrum, non-greasy and up to 4 hours water resistant to give you maximum coverage. Highly recommended for anyone with sensitive skin, expecting mums, children and babies over 6 months old. It's lightweight with a sheer finish and doubles as the perfect primer under makeup. If your skin is easily irritated, then our Sensitive Sunscreen is for you!
Free from fragrance, PABAs, parabens, oxybenzone and octinoxate.
Australian owned and made.