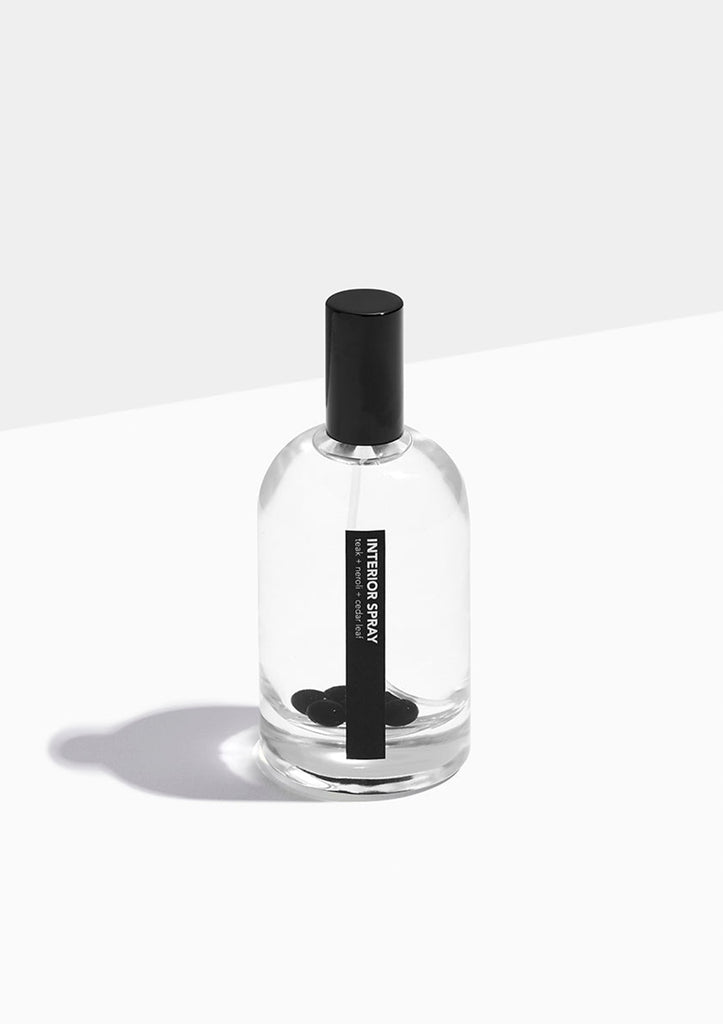 Fazeeks's Teak + Neroli + Cedarleaf fuses the sweetness of Neroli with the bold, woody and somewhat spicy undertones of Teak + Cedar Leaf.  With leather-like notes and honeyed facets, this blend is the perfect balance between sweet and spicy. 
Housed in a beautiful, curved glass perfumier-inspired bottle and featuring hand-blown Black glass spheres, Fazeek's Interior Spray's an absolute delight to the senses and is perfect for refreshing and rejuvenating any room.
Fazeek Interior Sprays are made in Fitzroy North, Melbourne studio.
They are made from 100% natural sugar alcohol and our signature fragrances.
100ml.
Simply spray 2-3 times in your preferred space for a long-lasting aroma. Avoid direct contact with skin, wooden surfaces and fabrics. Do not use near flames. Do not ingest. If there is contact with the eyes, rinse with clean water.